Top Energy-Saving Smart Devices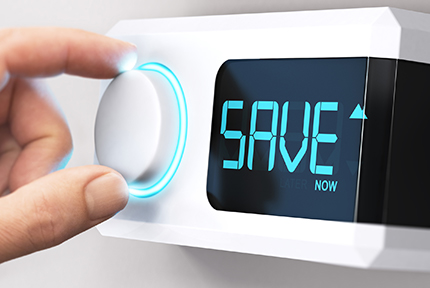 If you're like most people, you probably see a spike in energy costs during the winter and summer months. Fortunately, there are a lot of new smart devices on the market today to help reduce energy expenses. While you may be hesitant to take the plunge, as many can be costly, in most cases, you'll save far more on your electric bill than you'll spend on these devices. Here are a few that you may want to consider.
Smart thermostats can reduce heating and cooling expenses by 10% to 25%. These devices are designed to learn your habits to make sure that you aren't heating or cooling your house when no one is home. By determining your household's patterns, it can adjust the temperature when the house is occupied or will soon be occupied.
Smart lighting can allow you to monitor your energy consumption directly from a linked app. Also, smart light bulbs can provide significant energy savings over time, which can really add up if you replace several bulbs throughout the house. In addition, insurance companies often provide incentives for people who install smart home devices. Many people even find that smart bulbs are a burglar deterrent, which can help to further justify the additional cost.
Smart window coverings allow you to close blinds and curtains with a voice command or touch of a button. You could also program them to open and close at specific times of the day or to respond to the environment. The ability to programmatically close curtains on hot, sunny days can have a huge impact on your energy bill over time.