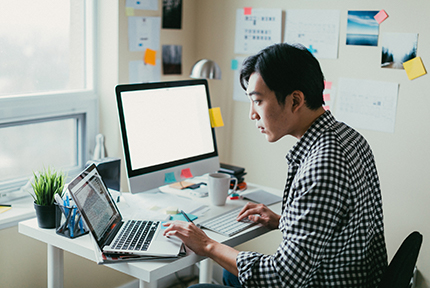 In a tech-heavy world, many people struggle with an overload of emails, files, and devices. If you're familiar with Marie Kondo and her beloved KonMari technique to tidying and organization, you may want to apply this technique to digital clutter, or the files and distractions on your electronic devices that lessen your productivity and take away your attention.
The KonMari technique involves picking up every item you're considering getting rid of and asking whether it sparks joy. If it doesn't, give or throw it away. You can apply this technique to the extra stuff you have built up on your devices, as well as the emotional clutter brought on by social media and an overload of apps. Go through your browser and ditch the items you've been planning to read. If you have extra devices lying around, sell them or recycle them to clear out the space.
If digital clutter for you includes emotional struggles tied to social media or other networking apps, consider taking a break. In these divisive times, social media can become a minefield for disagreements and frustration. You could try unfollowing or muting people, or even deleting the apps from your devices and removing saved logins so it takes more thought and effort to sign in.
By applying the life-changing magic of tidying up to your digital life, you can clear your mind and refocus your efforts as well as increase your productivity.
ources: Vogue, PC Magazine