3 Things Impacting Bonds Over the Next Couple of Years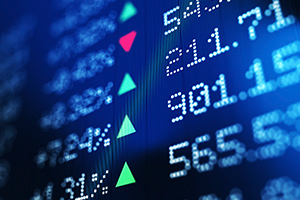 A lot of people talk about Stock investing, especially tech shares, which have enjoyed incredible gains since the spring. But one investment has performed very well this year thanks to the incredible uncertainty and Fed intervention, and that is Bonds.

After what is going to be another good year of performance for Bonds, what's next for them?

Here are three things impacting Bonds over the next couple of years that investors should consider:
"Don't Fight the Fed," as the saying goes. The Fed is currently purchasing $120 billion worth of Treasuries and mortgage-backed securities every month and they are keeping the Fed Funds Rate at 0% for a couple of years. This should help keep Bond prices generally stable.
Inflation expectations are rising, and if that trend continues, it can pressure rates higher and prompt the Fed to do more to keep rates relatively low.
The U.S. is "the cleanest shirt in the dirty laundry." Bond yields across much of the globe are negative which drives some foreign money and investment into the Treasury market, which helps keep rates relatively low.
No one knows what the future brings. Be sure to speak with your financial advisor before making any investments.
Source: Mortgage Market Guide